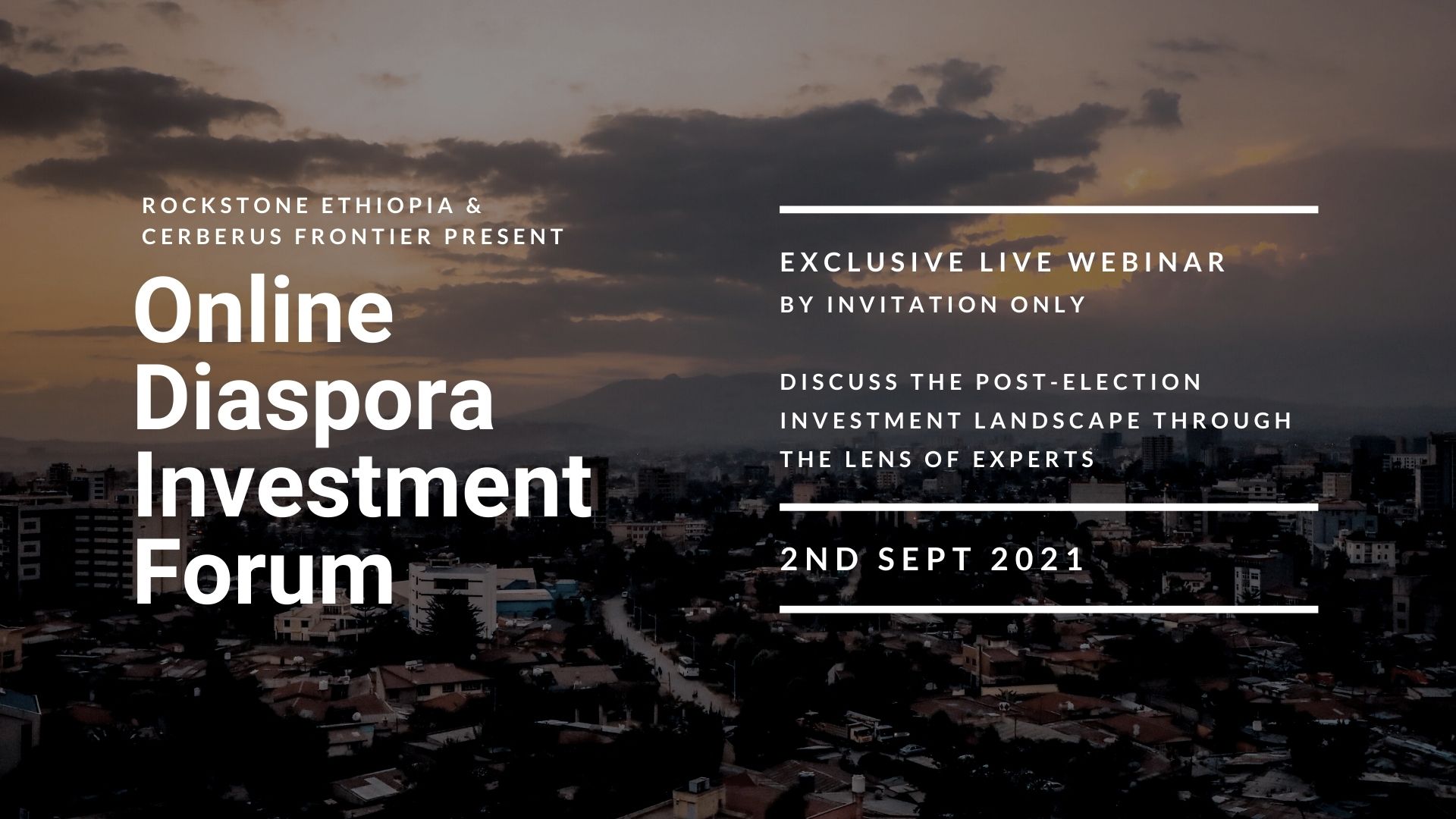 ROCKSTONE Ethiopia and Cerberus Frontier
present…
Online Diaspora Investment Forum
Thursday, 2nd September 2021 from 4:00pm (GMT+1)
Register for free at https://evntreg.com/embassy-london/
Rockstone Ethiopia is a real estate developer and investment manager. It opened its offices in Ethiopia in 2019 and focuses is on high-end residential and commercial real estate projects, with a typical project size of $25-75 million, in prime CBD or residential locations, providing professional services, modern designs, and sustainable construction qualities. Currently developing projects worth $500 million, ROCKSTONE combines real estate know-how with its own principal capital and active real estate management.
Rockstone Ethiopia has invested 1 Billion Birr to build KEFITA|ከፍታ, a G+20 exclusive gated apartment building off Embassy Row in the Signal district of Addis Abeba. 'KEFITA' an Amharic name meaning 'heights' neatly sums up Rockstone's intentions. KEFITA is on track to be completed in mid-2023 and will consist of 100 beautifully-crafted apartments. KEFITA is the first Ethiopian residential building in the process of obtaining the green building certification EDGE. At the launch of the project, Commissioner Lelise Neme of the Ethiopian Investment Commission (EIC) attended.
Founded in 1992, Cerberus is a global leader in alternative investing with approximately $53 billion in assets across complementary credit, private equity, and real estate platforms. They provide capital solutions and operating expertise to help companies and properties around the world improve performance and drive value creation.
For further information, visit:
Rockstone Ethiopia – https://www.rockstonere.com
KEFITA – https://kefita.com
Cerberus – https://www.cerberus.com