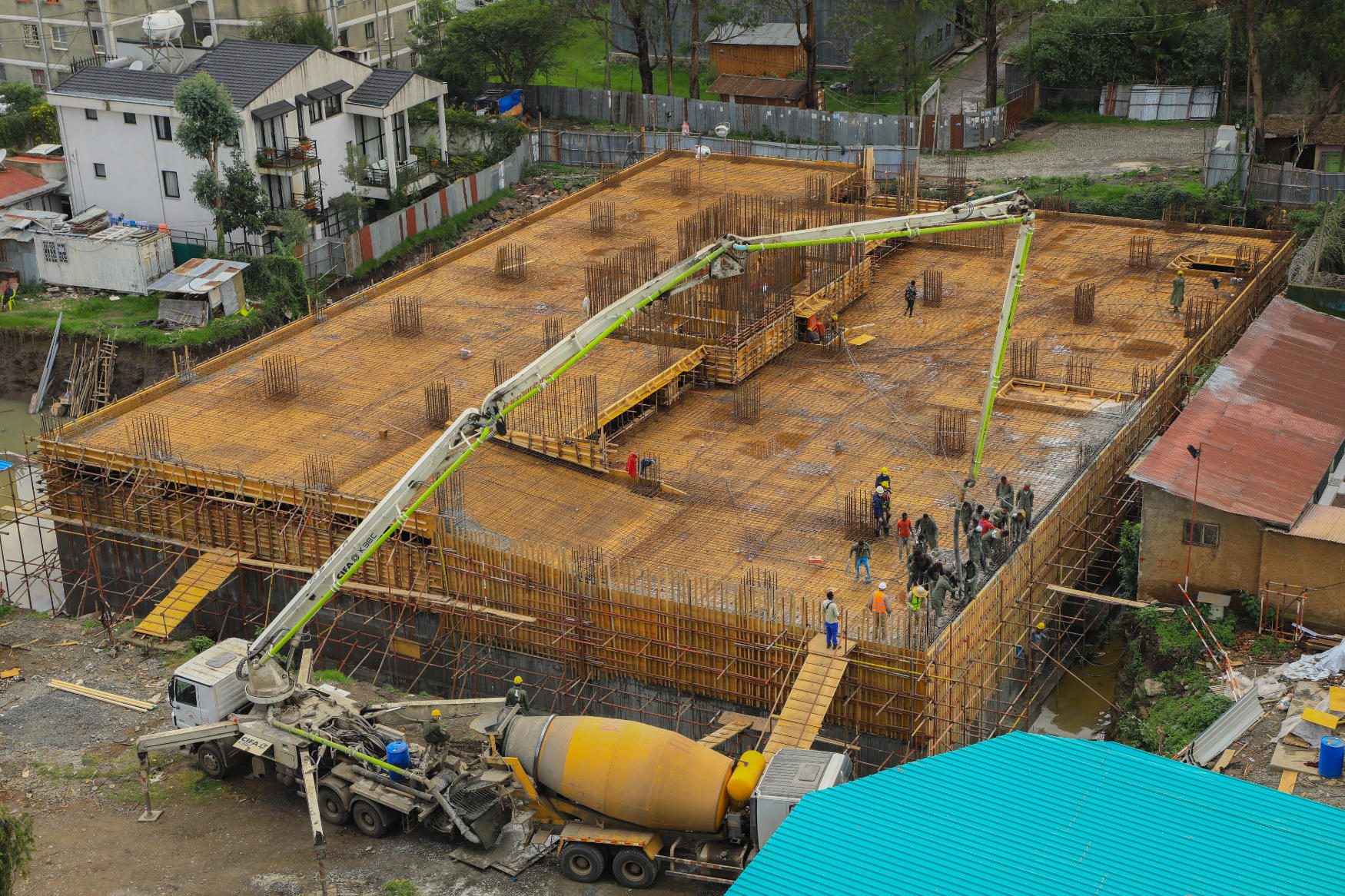 KEFITA has come out of the ground!
Our contractor Hua Hong Construction PLC has completed the construction of the foundation, retaining walls, basement and first floor slab. Despite a nationwide cement shortage, we are thrilled that construction has been able to stay on track.
Thorough quality and strength tests ensure compliance to European, British and US standards.
Keep an eye out for regular updates as the build progresses.