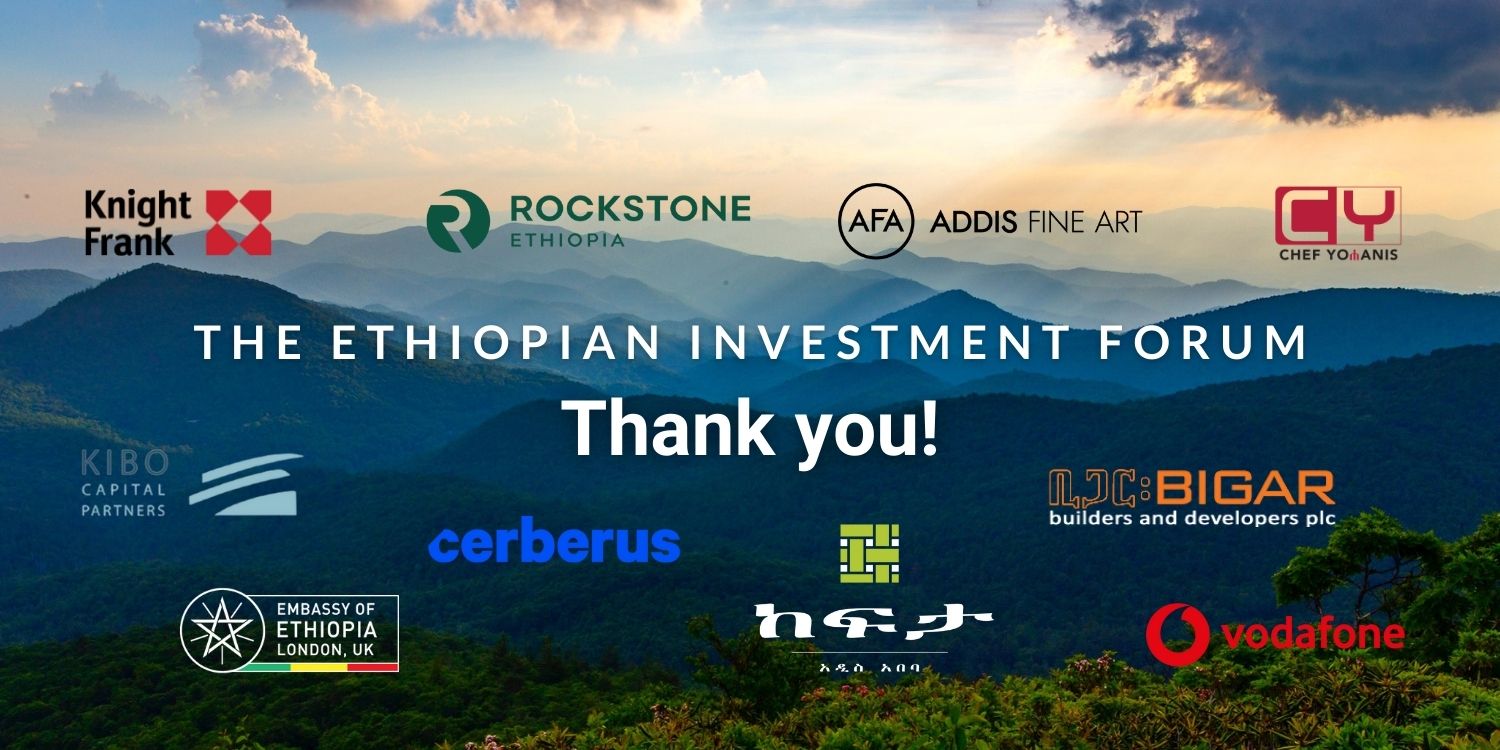 The Rockstone Ethiopia-sponsored "Ethiopian Investment Forum" was the first event of its kind and was hugely successful. The event took place simultaneously in London, Addis Ababa and online, with over 1000 registrants and has received nothing by positive feedback from all who attended.
The live event was hosted by Rockstone Ethiopia in the Hyatt Regency, Addis, and at the Addis Fine Art gallery in London.
The event was opened by His Excellency Ambassador Melesse Teferi Desta speaking from the Ethiopian Embassy in London. A panel discussion about the investment case and climate in Ethiopia followed with Philippe Vogeleer, Global Head of Business Development for Vodafone, Greg Metro, Managing Director of Cerberus Frontier, Addis Alemayehou, one of Ethiopias foremost and best known businessmen and founder of Kazana Group and Chef Yohanis, leader of the new breed of forward-looking Ethiopian nationals who are building global brands.
Delegates were then given a detailed and highly insightful report into the investment opportunities in high-end African real estate by Ian Lawrence, Head of Advisory and Arturo Pavani, Head of Research, Knight Frank-EMC and Dawit Solomon, co-Founder Bigar.
Dietrich Rogge, Founder and Principal of Rockstone Ethiopia then gave delegates an in-depth tour of Kefita and talked through the decision making processes from project inception, through concept design, planning and execution.
The event was closed by Rakeb Silou, co-Founder of Addis Fine Art, who talked about the amazing tradition of Ethiopian art, both modernist and traditional, and the deep skillset amongst Ethiopians. Ethiopia has a long and rich history and culture and Rakeb highlighted why the current art scene is a great way to engage and ignite global interest and excitement around Ethiopia.
The event was moderated by Christoph Evard, Partner of Kibo Capital Partners who has over a decade of East African investment experience across multiple sectors, and introduced by Nya Alemayhu, Ethiopian national and USA resident, who is Rockstone Ethiopia's representative in Washington DC.