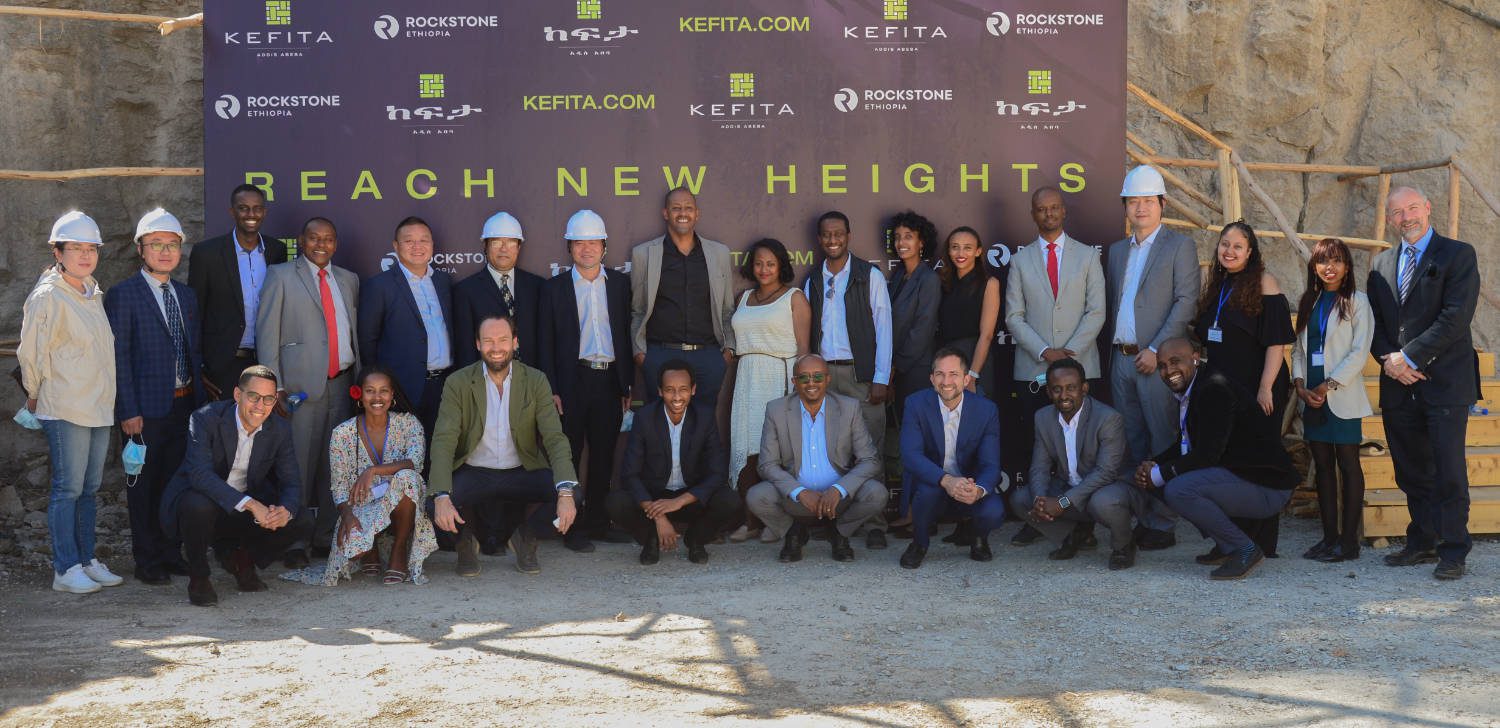 The KEFITA Groundbreaking ceremony took place on Thursday 21st January 2021 at the location of KEFITA|ከፍታ a G+20 exclusive gated apartment building to be completed by the Middle of 2025, off Embassy Row in the Signal district of Addis Abeba.
'KEFITA' an Amharic name meaning 'heights' neatly sums up Rockstone's intentions.
Rockstone Ethiopia CEO,  Mr. Dietrich Rogge and Head of ROCKSTONE Ethiopia, Mr. Benjam Vetterli, awarded the build contract to HuaHong Construction. We are delighted to report that mobilisation is underway and works will start in late February 2021.
KEFITA combines international design and building standards, quality amenities and parking, all of which is professionally managed and will be run with German precision, delivering hotel-like services. The project is the first Ethiopian residential building in the process of obtaining the green building certification, EDGE."

Under an azure-blue sky, the red carpet was rolled out for the guests and team alike, who walked down into the excavated footprint of KEFITA. Honored Guests included Commissioner Lelise Neme, Ethiopian Investment Commission (EIC), "Foundation Group Members" (Ethiopian business leaders who have pledged to purchase apartments) and Mr. Greg Metro, Managing Director, Cerberus Frontier Markets.
We welcomed stakeholders, TV stations and leading publications, all gathered under our on-site marquee. The guests were introduced to KEFITA by Dietrich Rogge, who talked about Rockstone's commitment to Ethiopia.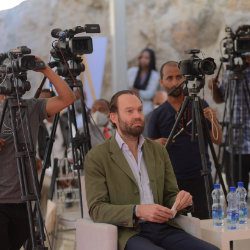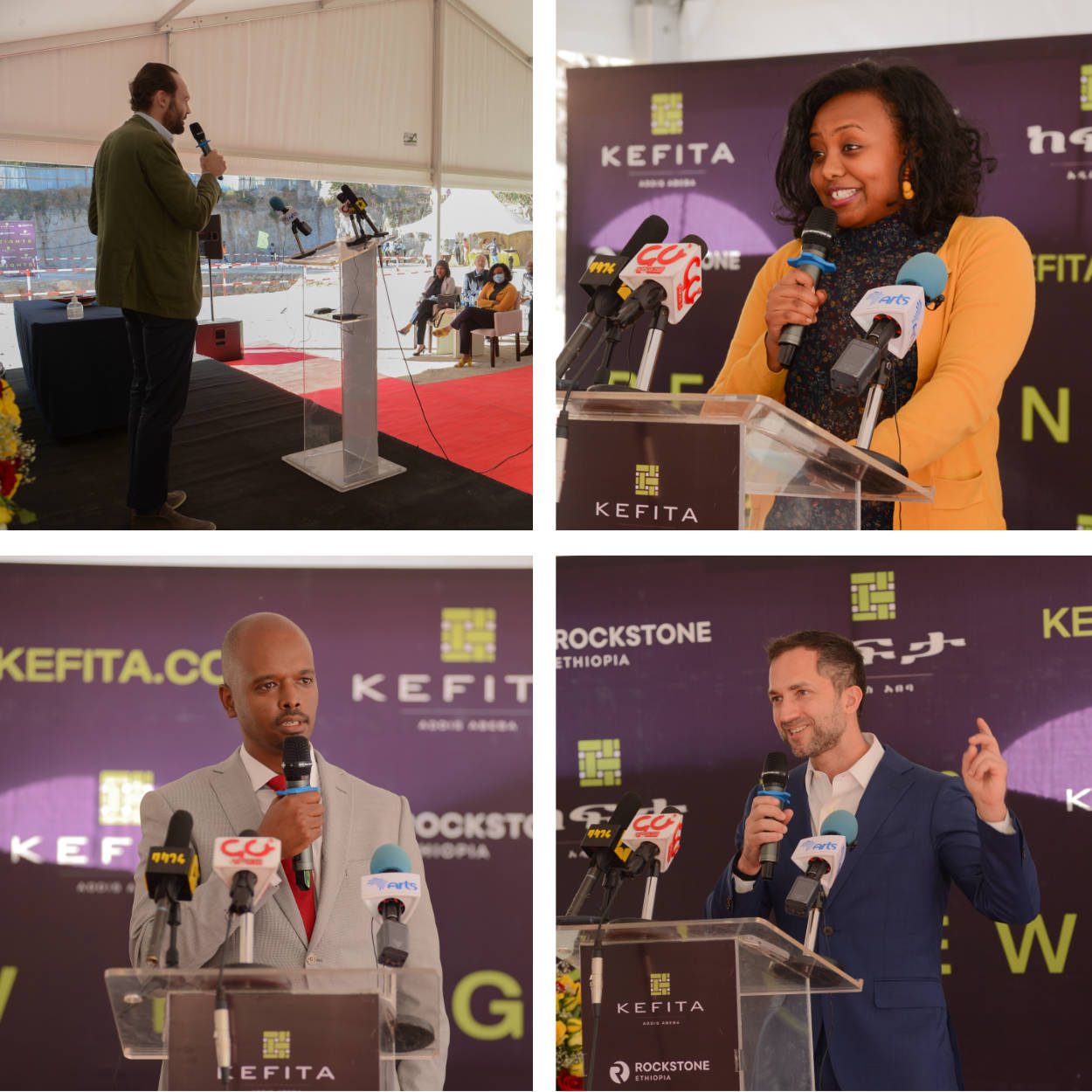 The formal signing of contracts brought warm applause and big smiles from all present. The team then moved to the Ground Breaking ceremony which saw the key stakeholders take up a shovel and dig into Kefita dirt.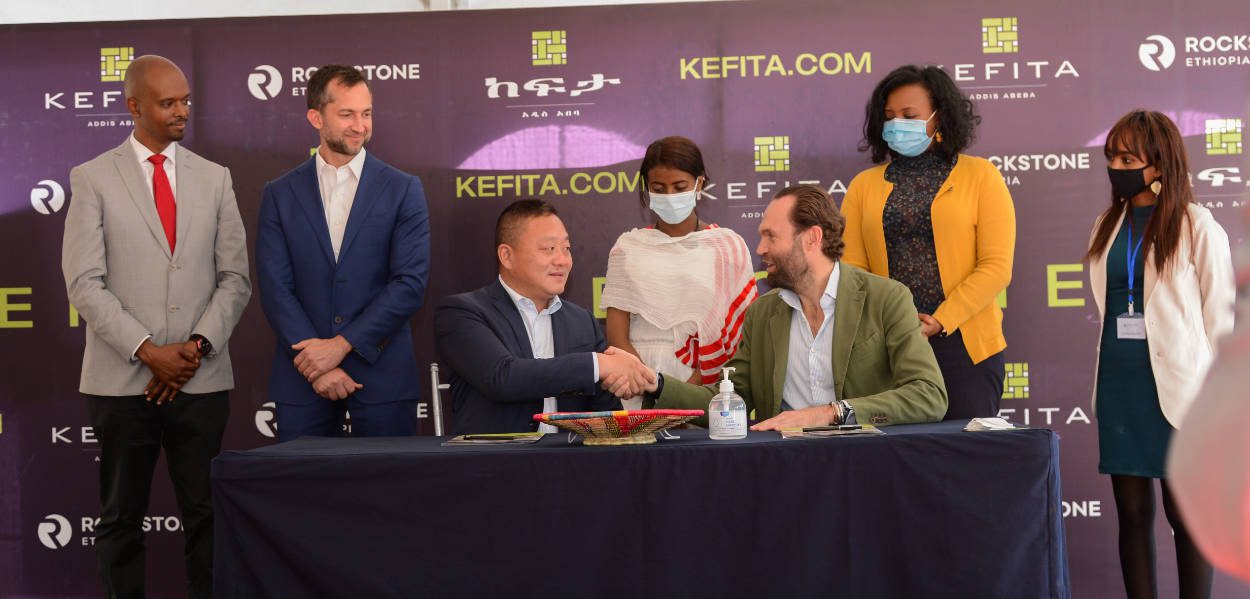 This fun but very significant part of the day brought the formal events to a close, following which the guests were invited to join in with food and drinks, to walk around the site and to relax with the whole KEFITA family.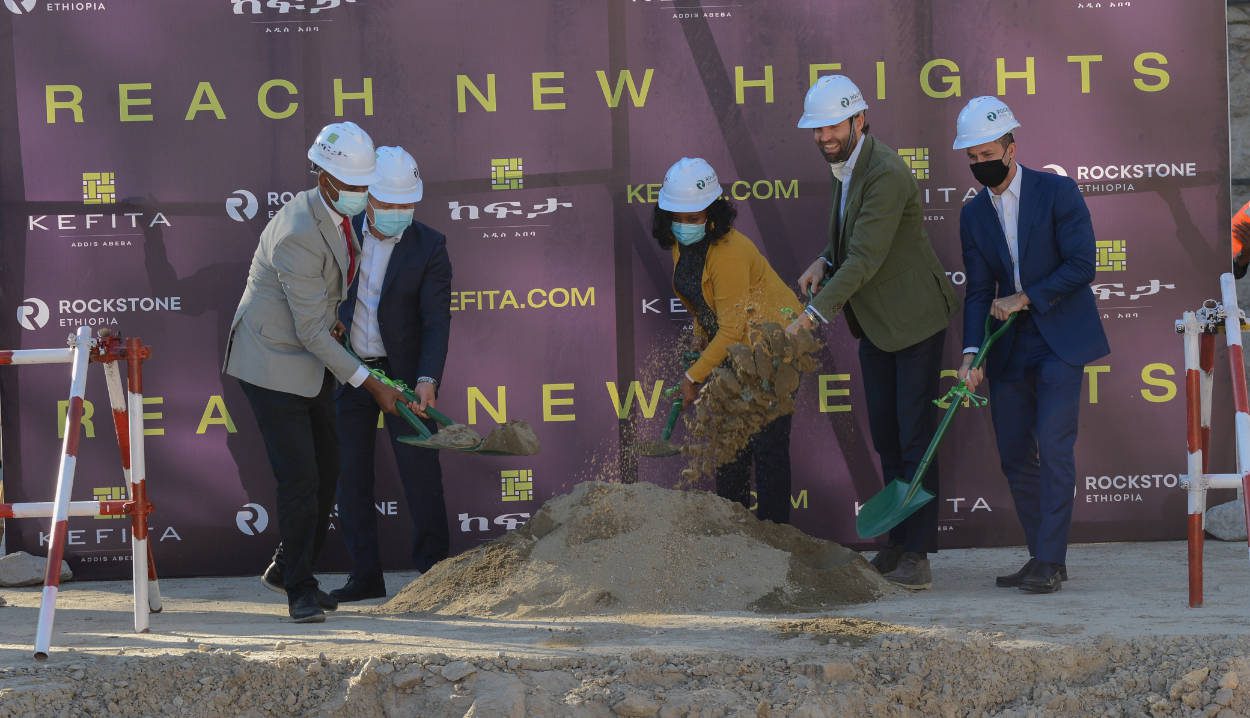 The sun finally set on a joyful day, with everyone who attended feeling relaxed and in high spirits, ready to get started on raising KEFITA'S 21 floors majestically up into the Addis Abeba skyline.