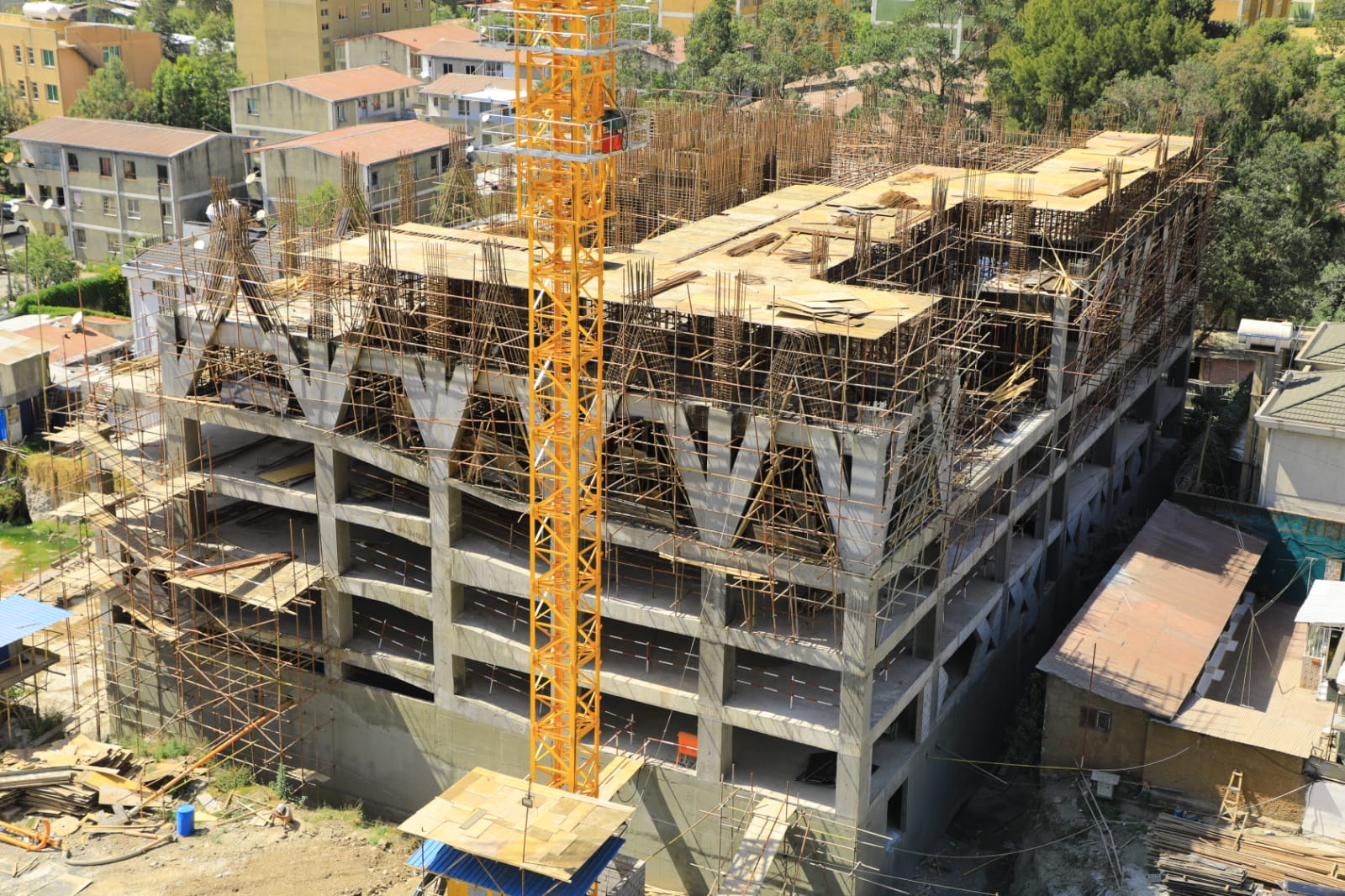 We are thrilled to say that construction of KEFITA is on track to be completed by 2023. We have completed fourth-floor slab work and column reinforcement, plus formwork and props are underway for the fifth floor. This means we're starting to get a real feel for the incredible 360 degree views our residents will enjoy from their apartments.
We recently invited current and future owners to tour the third floor, and were delighted to see their reaction to the amazing views towards the mountains and down into the city.
This floor will be home to the KEFITA floor – the beating heart of the building. This is where residents and their guests will relax, work, and play; a hotel-like experience with wrap-around views from contained balconies. An undoubtedly unique living experience!
Have a look for yourself!
Schedule a site visit and take in the views with your own eyes. If you're in Addis call 7997, or if calling from further afield reach out to Lily in Ethiopia at +251-91-108-7830 or Nya in Washington, DC at +1-202-212-9304.
Life At KEFITA
With 'Work From Home' now becoming the new way of life impressed on us by the changing world, it's important to know that the KEFITA floor offers the perfect working environment. Inspired by international standards and modern co-working facilities, our residents can choose large conference rooms perfect for meetings, quiet rooms to take calls, plus many other undisturbed work and meeting places to suit both team and individual working needs.
KEFITA's design is anchored in the rich heritage of Ethiopian culture. The tilet-inspired openings on the parking floors – that provide ventilation and ground the building within the environment – are now taking shape! It's great to see the personality of the building begin to come through.